Apple Devices that Lention Hubs&Docks Support
If you're not sure whether your device are supported by Lention hubs and docks or not, this guide should help. 
Firstly, All devices with Thunderbolt 3 port will be support

 

by Lention hubs and docks.
These are the Apple devices that support Thunderbolt 3:
1. MacBook Air introduced in 2018 or later
Model: A1932

2. MacBook Pro introduced in 2016 or later
Model: A1706/A1708/A1989/A2159A1707/A1990, More

3. iMac introduced in 2017 or later and iMac Pro(all models)

4. Mac mini introduced in 2018

5. Mac Pro introduced in 2019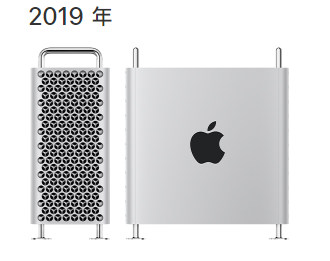 What Thunderbolt 3 can do?
Transferring data at speeds of up to 40Gb/s, which is two times faster than Thunderbolt 2 and eight times faster than USB 3, Thunderbolt 3 delivers the fastest connection to any dock, display, or device. 

Thunderbolt 3 provides twice the display bandwidth of Thunderbolt 2, enabling your Mac to support up to four 4K displays or up to two 6K displays.

Charge and provide power from any port, and up to 100W of power delivery.

Thunderbolt 3 with USB-C technology is a universal connection. With the help of an adapter or cable, you can connect just about any of your devices.
Secondly, All devices that with USB typce C port could also be supported

 

by Lention hubs and docks. 

Macbook 12 inch in 2015-2017
If your Mac has only one port like this, it's a MacBook that supports USB-C but not Thunderbolt. You can still use all our LENTION products that support USB-C  on your Macbook 12, but the efficiency may not as good as that  with Thunderbolt3.